If you are an alumnae of our program, please email us and let us know what you have been doing!
Alyson Witte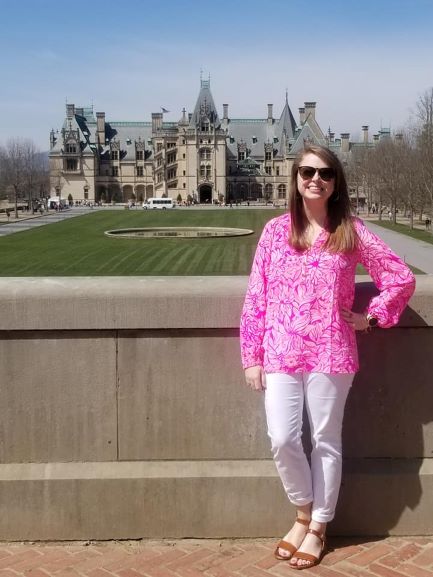 Job Title:
The Maryland Science Center- Planetarium School Programs Instructor
Historic Ships in Baltimore- Field Educator

Job Description:
Maryland Science Center: I work with school groups who visit the Davis Planetarium to give instructional (and often interactive) programs on different aspects of time and space.
Historic Ships in Baltimore: I work with all ships within the fleet, interpreting history for visitors. Here, the education team gives tours as well as leads visitors on many different hands on activities.
Favorite thing about your job:
With both places, I am working with people in an educational setting and that is something that I overall enjoy.
My favorite thing about working at the Science Center is how grand the institution is. The day to day operations always run seamlessly. Since they are such a large institution, they know what they are doing and they do it well. My favorite thing about working at Historic Ships is that it is keeping me active in the public history community in Baltimore. It is a great stepping stone that I know will come in handy in the future.
Favorite thing about your experience in our MA program:
Each semester we worked with the community in some way. These experiences have enhanced, not only my resume, but more importantly my ability to do more. It is one thing to learn how to create an exhibit, and an entirely different thing to actually create one from scratch. Having both the understanding and the skill set to do museum work has been a great asset at my jobs and during my job search.
Any advice for future students:
First, you are here for a reason, and the professors would not have accepted you if they did not think you would succeed. Second, this is not a contest so don't feel the need to compare yourself to your fellow cohort members. Third, use and befriend your cohort! You are all going through a lot of the same things and graduate school is not all that easy. Support one another through it all.
Bonnie Roane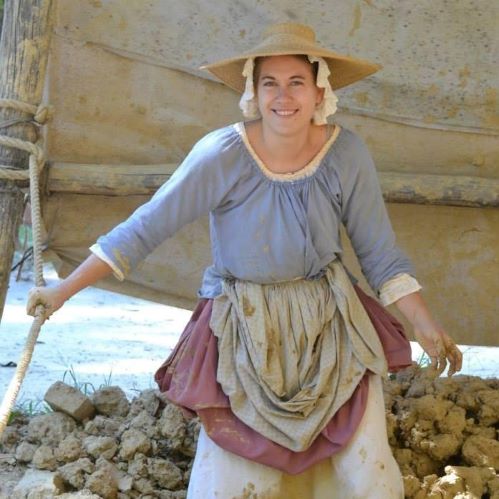 Job Title
Apprentice Cooper, Colonial Williamsburg Foundation
Job Description
Coopers make round wooden containers such as buckets, tubs, and casks of various sizes. I work in costume, learning to use 18th-century hand tools to shape the component pieces of all kinds of cooperage and helping to educate the public about the history of the trade.
Favorite thing about the job
I love the everyday nature of the objects we make. Our containers would have been used to do chores or to ship goods. In the 18th century, these containers affected everybody's daily lives. There's a disconnect today for most people from our trade. These objects are no longer commonplace since mechanization has changed the way we interact with the world around us. I love helping guests to make the connection between past and present.
Advice for future students
Internships can be a very helpful way to get your foot in the door at historic sites!
Dr. Jamie L. Goodall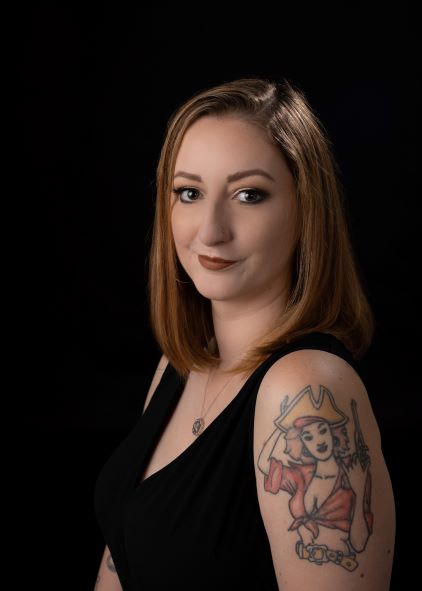 Job Title
Assistant Professor of Public History, School of the Humanities and Social Sciences, Stevenson University
Favorite thing about the job
My Favourite thing about my job is working with the students. I get to see students who typically say they hate history or they're no good at it come alive in my classes. And they realize they ARE good at history and that it can be a fascinating subject to study. I love that I have the ability to do fun, interactive activities with them like making a Market Revolution music playlist or re-writing the Declaration of Independence into modern language (usually in a series of tweets or as a break up letter/texts). Helping them to build critical thinking skills that transfer to their major is the highlight of my work.
Favorite thing about your experience in our MA program
I loved the friendships I made and the great mentors I had during my time in the M.A. program. In particular, the mentorship I received from Dr. Shelia Phipps changed the course of my life and I can't thank her enough for her support. She's the reason I decided to pursue a PhD program and a career in academia. And the support I received from my colleagues and my professors ensured my success. They believed in me and helped me to believe in myself. I felt completely prepared going from our M.A. program to a PhD program and I think it helped to make my first year in the PhD program a smooth transition.
Advice for future students
A. find scholarships, fellowships, or teaching assistantships that can help you pay for your graduate program. Seek out tuition assistance. You'll be much more productive if you're not worried about your financial situation. B. find a mentor as early as possible. They're there to help guide you, offer support, and offer you direction when you feel lost. And C. get to know your cohort and build collegiality. Too often academia is about competition, but in the end we need each other and you'll be surprised at the collaborative projects that might come from getting to know each other. There's enough competition in this world. Be supportive instead.
Jessica Cottle
Job Title
Justice, Equality, Community Project Archivist (Davidson College Archives & Special Collections)
Job Description
My position centers on increasing the accessibility of archival materials to inspire transdisciplinary coursework in the humanities, promoting avenues for increased original student research, and developing reciprocal relationships with community partners – all in support of increased dialogue around issues of justice, equality, and community in the curriculum and with the public.
Favorite thing about your job
No day is ever the same. I collaborate with students, faculty, staff, and community members around interdisciplinary projects, which means each day I have the privilege of learning something new.
Favorite thing about your experience in our MA program
Post-graduation, I have really come to appreciate the way our classes blended hands-on learning and course readings. This combination is really unique to Appalachian's program and gave me the space to think creatively and critically about Public History principles. It has also provided me with a great model for thinking about equitable community-based learning projects at Davidson.
Any advice for future students
Apply for multiple internships! The diverse experience you can gain from varied internships, no matter how short the duration, is invaluable – not only in terms of building skills and learning from more seasoned professionals, but also in terms of expanding your knowledge of the local community.
Lauren Souther
Job Title
Archives Technician, National Archives and Records Administration
Job Description
I greet researchers as they enter the lobby research commons, assists researchers with record location, especially with military pensions and service records (Rev War, War of 1812, Indian Wars, Mexican War, Civil War) and other records. I also ensure researchers are handling records according to safety and preservation protocol, and I pull and refile records when needed.
Favorite thing about your job
My favorite part of the job is definitely helping people solve a family history puzzle. Seeing their faces when they find information they have been searching for for years, gives me so much joy and fulfillment. Of course, the records themselves are really interesting. Getting to see signatures of famous military personnel never gets old.
Favorite thing about your experience in our MA program
My favorite thing about Appalachian State was the class size and the one-on-one mentorship between the faculty and students. It was so easy to get to know my fellow students, since the classes sizes were so small. The professors were so approachable and available when I had a question about an assignment or a lesson. I knew I could go to them for professional guidance whenever I needed it.
Advice for future students
Do not be afraid to take chances. Be confident in yourself. If you see a job that you want but it is in a different state or the job description looks tricky, apply anyway. Have self-confidence and never put a limit on your capabilities. Live life with no regrets!
Dr. Jason Hauser
Job Title
Visiting Instructor, Auburn University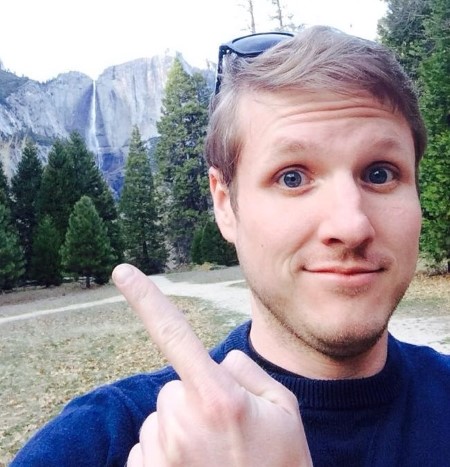 Book Reviews Editor, Environmental History
Job Description
At Auburn, I teach sections of the school's Technology and Civilization course. In addition, I also manage the content of the book reviews section of Environmental History.
Favorite thing about your job
The most satisfying part of teaching is introducing scholars outside of the humanities to history. Most students are shocked to learn how applicable the course content is to their broader academic lives and eventual careers. Working with the journal is also fulfilling; it's great to be able to read cutting-edge environmental scholarship and work with a diverse group of scholars.
Favorite thing about your experience in our MA program
The most rewarding part of my time in the MA program, aside from the coursework, was the mentorship I received. App's professors really invest in the success of their students.
Advice for future students
Don't forget to make time for yourself! Grad school can be demanding, and one of the most important lessons you'll learn in the program is effective time management. Make sure, though, to budget some opportunities to relax. Stepping away from your studies will make you a better student.
Chris Howard
Job Title
Historian, U.S. Army Special Operations Command (USASOC), Fort Bragg, NC
Job Description
As an Army historian assigned to USASOC, I research Army Special Operations Forces (ARSOF) history and publish original products on ARSOF contributions to national defense. My current focus is on soldiers and units performing support and sustainment functions for USASOC, such as military intelligence, communications, medical, and logistics.
Favorite thing about your job
Interviewing current and former ARSOF soldiers is a big part of my job. Just listening to their stories is rewarding, but then being able to turn these recollections into historical products that the soldiers and veterans can share with their families and friends is very fulfilling.
Favorite thing about your experience in our MA program
I appreciated the professionalism of the faculty, especially as a non-traditional graduate student who was 15 years removed from my undergraduate experience (also at App State). I worked with some amazing professors who helped me realize my potential and set me up for success after graduation. To name them would risk leaving someone out, but they are all still there, as of late 2019.
Any advice for future students
Your graduate professors will expect you to perform, but you will ultimately decide if you will
walk away from ASU with a piece of paper, or an education. Push yourself; do the work;
and don't settle for good enough. Also, don't lock yourself into a thesis topic until you have
done enough research, and consulted enough faculty, to know if it's feasible. Once you
find the right topic, attack it like it is the most important thing you've ever done
(academically, at least), because it might just be.
Grayson Butler
Job Title
Historic Interpreter II, Duke Homestead State Historic Site
Job Description
I am a historic interpreter, which at Duke Homestead means I head up living history and interpretive demonstrations on the site. I do costumed interpretation and demonstrate historic skills of the 1870s, from cooking to fence building to growing and harvesting tabacco. I also aid in event planning throughout the year, and head up the junior interpreter program at the site.
Favorite thing about your job
No day is the same. One day I may be helping plant crops, and the next the site is giving a program on motherhood in the 1870s. Everyone brings their own experiences to the site, and that always makes for new conversations and connections. There is always something new to learn, and it keeps me on my toes.
Favorite thing about your experience in our MA program
Every semester we worked in the field, directly with community members, which is so important! Not only were we getting practical experience as public historians, we were learning valuble lessons about knowing your community and building partnerships. The community, the professors, and your cohort want you to succeed, and will help you grow your skills.
Any advice for future students
Your cohort is there to grow and learn with you, and can be some of your strongest allies. Get connected and stay plugged in with your cohort, your professors, and other graduate students outside of the field. It is ok, and necessary, to take time for yourself, do not feel guilty about taking a step back from the books!
Dakota Harkins
Job Title
Manager of Operations for the Lakeside Heritage Society at Lakeside Chautauqua, in Lakeside, Ohio.
Job Description
Day to day managment of the Lakeside Chautauqua Historical Archives and Museum, including tours, programs, registrations and accessioning of incoming donations, fundraising, grant writing and writing newsletters.
Favorite thing about your job
Working for the Lakeside Heritage Society has given me the rare oppurtunity to interact on a daily basis with a genuinely interested community, all while developing a wide range of professional skills.
Favorite thing about your experience in our MA program
At Appalachian State I felt encouraged to explore my interests and take a hands on approach to many facets of history. This helped tremendously in my current position, as during any given day I will likely lead a walking tour, write press releases, balance the budget, oversee volunteer or intern tasks, or develop a new educational program.
Any advice for future students
My advice is to explore any oppurtunity presented, both while in the Public History Program and in looking for a job. Many things I hadn't "planned" on needing to know for the future came up while at App State and being able to experience them while in a supportive environment has made professional growth much easier.
Zachary Hottel
Job Title
Archivist-Shenandoah County Library
Job Description
I work to "Collect, preserve, and share" the history of Shenandoah County Virginia by managing the Shenandoah County Library's local history collection held in their Shenandoah Room and Truban Archives. My job includes:
-Working with donors to grow the size of our collection and making these materials available to the public through conservation efforts, processing, and the creation of finding aids.
-Assisting individuals conducting research on their family's history, our community's history, and/or how our area's past connects with broader regional, state, and national stories.
-Educating the public about our institution and local history through programs, exhibits, digital platforms, and social media outreach.
Favorite thing about your job
Each day is a new adventure. I can start my morning processing a collection, transition to research assistance, and end with a social media post. I have the flexibility to complete projects that make a difference in the community and which have a positive impact on individuals as the opportunity presents itself.
Favorite thing about your experience in our MA program
The people of the App State Public History/History MA program are what makes it truly exceptional. The closeness of the student cohort and their willingness to support each other is second to none and facilitated my growth as a professional during my time in the program and afterward. This, combined with the faculty's willingness to mentor me, to push me to excel beyond my comfort zone, and to focus on realistic, hands-on learning, gave me the ability to exceed in the field.
Any advice for future students
Take advantage of every opportunity the program and graduate school has to offer. While your time is a precious commodity, you need to seize on your chance to attend every activity, to attend every class, and to really go above and beyond what you think you can do so that when your time at Appalachian State is complete, you can say the program truly molded who you are as a person into the best possible history professional you can be.
Alexis Bowman
Job Title
Historical Association of Catawba County: Education Coordinator
Job Description
I develop educational programs for our various sites and give tours to school groups that visit the museum and our Victorian home, the Harper House. I am responsible for membership engagement, visitor services, and oversight of volunteers and interns at the museum.
Favorite thing about your job
The best part of my job is getting to interact with the community on a daily basis. We have an extensive collection of artifacts from Catawba county in the museum. As the Education Coordinator, I get to engage with students, teachers, and individuals from all over the county to help them learn more about the bigger connections between their town and national history.
Favorite thing about your experience in our MA program
Each semester we had a project that was specific to that class and most of them engaged with the community in some way. Working with different historical groups in the area allowed us to gain experiences that you cannot get in the classroom while gaining professional experience at the same time.
Any advice for future students
Don't let imposter syndrome get you down! You are there for a reason and you are definitely smarter than you think. Additionally, don't isolate yourself for the sake of your grades, lean on your cohort for support and resources. Your cohort is going through the same situations that you are and everyone wants to succeed.