If you are an alumnae of our program, please email us and let us know what you have been doing!
Alyson Witte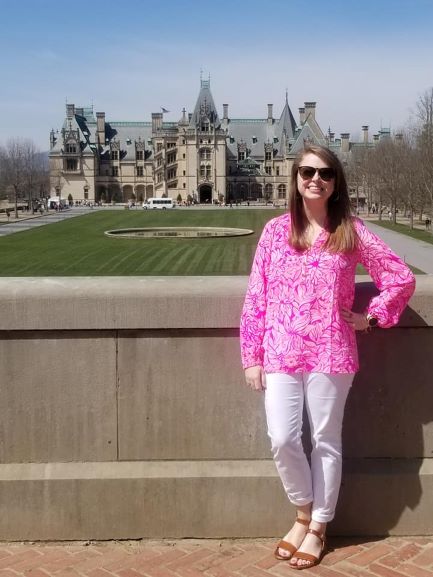 Job Title:
The Maryland Science Center- Planetarium School Programs Instructor
Historic Ships in Baltimore- Field Educator

Job Description:
Maryland Science Center: I work with school groups who visit the Davis Planetarium to give instructional (and often interactive) programs on different aspects of time and space.
Historic Ships in Baltimore: I work with all ships within the fleet, interpreting history for visitors. Here, the education team gives tours as well as leads visitors on many different hands on activities.
Favorite thing about your job:
With both places, I am working with people in an educational setting and that is something that I overall enjoy.
My favorite thing about working at the Science Center is how grand the institution is. The day to day operations always run seamlessly. Since they are such a large institution, they know what they are doing and they do it well. My favorite thing about working at Historic Ships is that it is keeping me active in the public history community in Baltimore. It is a great stepping stone that I know will come in handy in the future.
Favorite thing about your experience in our MA program:
Each semester we worked with the community in some way. These experiences have enhanced, not only my resume, but more importantly my ability to do more. It is one thing to learn how to create an exhibit, and an entirely different thing to actually create one from scratch. Having both the understanding and the skill set to do museum work has been a great asset at my jobs and during my job search.
Any advice for future students:
First, you are here for a reason, and the professors would not have accepted you if they did not think you would succeed. Second, this is not a contest so don't feel the need to compare yourself to your fellow cohort members. Third, use and befriend your cohort! You are all going through a lot of the same things and graduate school is not all that easy. Support one another through it all.
Bonnie Roane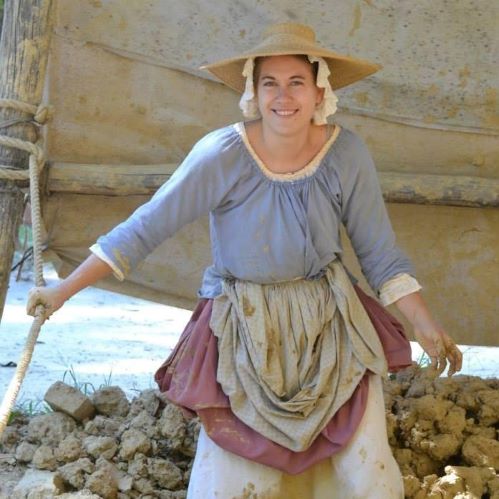 Job Title
Apprentice Cooper, Colonial Williamsburg Foundation
Job Description
Coopers make round wooden containers such as buckets, tubs, and casks of various sizes. I work in costume, learning to use 18th-century hand tools to shape the component pieces of all kinds of cooperage and helping to educate the public about the history of the trade.
Favorite Thing About the Job
I love the everyday nature of the objects we make. Our containers would have been used to do chores or to ship goods. In the 18th century, these containers affected everybody's daily lives. There's a disconnect today for most people from our trade. These objects are no longer commonplace since mechanization has changed the way we interact with the world around us. I love helping guests to make the connection between past and present.
Advice for Future Students
Internships can be a very helpful way to get your foot in the door at historic sites!
Dr. Jamie L. Goodall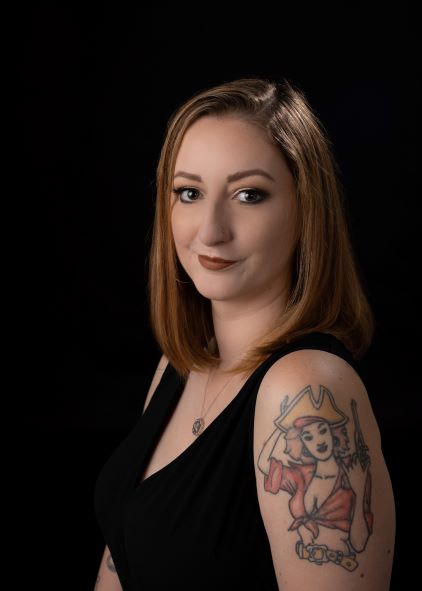 Job Title
Assistant Professor of Public History, School of the Humanities and Social Sciences, Stevenson University
Job Description
My Favourite thing about my job is working with the students. I get to see students who typically say they hate history or they're no good at it come alive in my classes. And they realize they ARE good at history and that it can be a fascinating subject to study. I love that I have the ability to do fun, interactive activities with them like making a Market Revolution music playlist or re-writing the Declaration of Independence into modern language (usually in a series of tweets or as a break up letter/texts). Helping them to build critical thinking skills that transfer to their major is the highlight of my work.
Favorite Thing About the Job
I loved the friendships I made and the great mentors I had during my time in the M.A. program. In particular, the mentorship I received from Dr. Shelia Phipps changed the course of my life and I can't thank her enough for her support. She's the reason I decided to pursue a PhD program and a career in academia. And the support I received from my colleagues and my professors ensured my success. They believed in me and helped me to believe in myself. I felt completely prepared going from our M.A. program to a PhD program and I think it helped to make my first year in the PhD program a smooth transition.
Advice for Future Students
A. find scholarships, fellowships, or teaching assistantships that can help you pay for your graduate program. Seek out tuition assistance. You'll be much more productive if you're not worried about your financial situation. B. find a mentor as early as possible. They're there to help guide you, offer support, and offer you direction when you feel lost. And C. get to know your cohort and build collegiality. Too often academia is about competition, but in the end we need each other and you'll be surprised at the collaborative projects that might come from getting to know each other. There's enough competition in this world. Be supportive instead.
Lauren Souther
Job Title
Archives Technician, National Archives and Records Administration
Job Description
I greet researchers as they enter the lobby research commons, assists researchers with record location, especially with military pensions and service records (Rev War, War of 1812, Indian Wars, Mexican War, Civil War) and other records. I also ensure researchers are handling records according to safety and preservation protocol, and I pull and refile records when needed.
Advice for Future Students
Do not be afraid to take chances. Be confident in yourself. If you see a job that you want but it is in a different state or the job description looks tricky, apply anyway. Live life with no regrets!