"History matters in understanding of modern conflicts between ethnic groups, nation states, and civilizations. I want to teach history of these units to understand deep psycho-historical underpinnings of conflicts and find ways of prevention."
Dr. Anatoly Isaenko earned his B.A. and M.A. in History and English Language at North Ossetian State University in Vladikavkaz, Russia. Dr. Isaenko went on to complete his Ph.D in Global History at Moscow State University, Russia in 1976 with a dissertation titled The Puritan Movement in England in the Sixteenth and the Beginning of the Seventeenth Centuries. Prior to becoming a professor at Appalachian State University, Dr. Isaenko was Professor and Chair of Ancient and Medieval History at North Ossetian State University, in Vladikavkaz, North Ossetia-Alania, Russia.
Throughout his distinguished career, Dr. Isaenko has researched topics pertaining to global history, ethnic conflict, world terrorism, as well as the ancient history of North Iranians (Scythians, Sarmatians, Alans) and their impact on world civilizations. He acts as a leading expert and consultant on the Caucasus and Central Asia for Advanced Regional Analysis Course of the United States Army at the J.F.K. Special Warfare Center and School in Fort Bragg, N.C. Outside of this position, Dr. Isaenko is also an expert for the Immigration and Naturalization Service in Political Asylum cases.
Education
Ph.D. Moscow State University
Areas of Study
European History, World History, Russian History, History of Ethnic Conflicts
Selected Courses
HIS 1501 Revolution and Social Change in the World
HIS 1110 History and Culture
HIS 1130 Themes in Global History
HIS 3158 Ethnic Conflicts: East versus West
HIS 3156 History of World Terrorism
HIS 3155 Soviet Union and Russia
Selected Publications
Dr. Anatoly Isaenko has authored 10 books and edited collections, 130 articles, conference papers, and other publications.
Books
Polygon of Satan: Ethnic Traumas and Conflicts in the Caucasus, Third Edition, with new Chapter 8: Violent Islamist Organizations in the North Caucasus: Transformation of Local Ethnic Conflict into a Part of Regional and Global Jihad (Dubuque, Iowa: Kendall / Hunt Publishing Company, 2014), 441 pp.
Mark M. Bliev, The Ossetian Embassy to St. Petersburg, 1749-1752: Joining of Ossetia to Russia, Translation from Russian into English (Vladikavkaz, Russia: Arvi-Asin, 2011, also Moscow: Ventana Graf, 2011), 180 pp.
Articles
"Battle Horses and Dogs of Sarmato- Alans," Part Two, accepted and scheduled for publication in The Journal of Eurasia and World (2016).
With Dr. Scott Jessee, "Georgian-Alanian (Ossetian) Ties in the Medieval Period," Medieval Perspectives, vol. 30 (2015): 117-126.
With Dr. Bridget M. Chesterton, "Global Ethnographies: A White Russian in the Green Hell," Hispanic American Historical Review, vol. 94, #4 (2014): 615-648.
"The Impact of Natural and Human-Made Disasters in the Caucasus," Clio's Psyche, vol. 20, #1 (2013): 97-101.
"The Military Effectiveness of Alan Mercenaries in Byzantium, 1301-1306," The Journal of Medieval Military History, Vol. IX ( Woodbridge, UK, Rochester, NY, USA: The Boydell Press, 2013), Ch. 6: 107-133. (In collaboration with Dr. Scott Jessee).
"To the Problem of Ethnogenesis of Ossetians," Peoples of the Caucasus, #4 (2013, Russia): 1-9.
"Ethnic Conflicts in the Caucasus and Women Suicide Bombers," Clio's Psyche, vol.19, #3 (2012): 259-263.
Selected Awards and Recognitions
2015 Finalist for the I.G. Greer Distinguished Professorship
2007 UNC Board of Governors Excellence in Teaching Award.
2004 Appointed as a member of Academy of Outstanding Teachers of The College of Arts and Sciences, Appalachian State.
1996 USIA, Fulbright Senior Research Grant (Divinity School, Duke University, Durham, NC). Project Title: A Comparative Analysis of the Principles of Protestant Denominations in the West and in the Caucasus.
1989 Distinguished Professor among Soviet specialists working in Mongolian Centers of Higher Learning.
1989 Diploma of Honor of the Mongolian State Committee of Higher Learning, recognizing excellence in teaching and training of specialists for the Mongolian system of Higher Learning.
Professional Societies
2003-present: Tenured Fellow, The Center for Slavic, Eurasian, and East European Studies at the University of North Carolina, Chapel Hill.
Honorary Member of the International Expert Team of the Institute for Research of Genocide, Canada.
Member of the Canadian Society of Anthropologists (CASCA).
Member of World Convention Nationalities.
Member of "Phi Alpha Theta."
Member of Association of Third World Studies.
Member of American Association of Asian Studies.
Member of Southeastern Medieval Association (SEMA).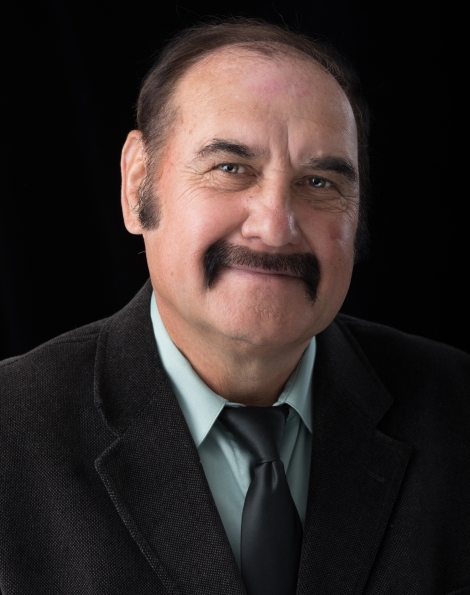 Title:

Professor
Department:

Department of History

Email address: Email me

Phone: (828) 262-6028

Fax: (828) 262-4976
Office address
Anne Belk Hall 234F