Dr. Browning received his BA in History at Florida State University in 1996 and his MA in Public History at North Carolina State University in 1999, before completing his Ph.D. at the University of Georgia in 2006. He has written The Southern Mind under Union Rule (2009), an edited diary of a secessionist living under Union military occupation in Beaufort, North Carolina, and Shifting Loyalties (2011), which examines the effects of Union military occupation on the local whites, African Americans, Union soldiers, and northern benevolent societies that experienced or participated in the occupation of eastern North Carolina. He has also written a history of The Seven Days' Battles (2012), reassessing that campaign and the reasons for its ultimate outcome. He most recently co-authored (with Tim Silver) An Environmental History of the Civil War (2020), examining the Civil War as a biological event.
In current projects, he has one book under contract: Deserter Declarations: Letters from North Carolinians Who Abandoned Their Confederate Units (forthcoming from University of Georgia Press, 2025). This is one part of a comprehensive research project examining North Carolina deserters during the Civil War, attempting to strip away the myths and legends in order to present a more nuanced study of who they were and why they fled from service. Another project (working title: "Reverberations of Battle") explores the long-term effects of the battle of Gettysburg on soldiers, their families, and the communities from which they hailed, using the 24th Michigan and the 26th North Carolina Regiments as case studies. He has several other irons in the fire, but is not ready to brand anything yet.
Dr. Browning has directed 15 theses. Three of his advisees--Chris Howard (2014), Howell Keiser (2019), and Jonathan Tyler (2022)--won the university's Outstanding Thesis Award.
In the U.S. Civil War class, his lecture on "The Peninsula Campaign and the Seven Days Battles" was filmed by C-Span on February 28, 2017.
Curriculum Vitae (PDF, 251 KB)
*****
Awards
* William C. Strickland Outstanding Junior Faculty Award (2008).
* Wayne Duncan Faculty Enrichment and Teaching Fellowship for Outstanding Teaching in General Education (2014).
* Academy of Outstanding Graduate Mentors (2022)
Education
Ph.D. University of Georgia
Areas of Study
United States History, U.S. Military History, Civil War History
American Military History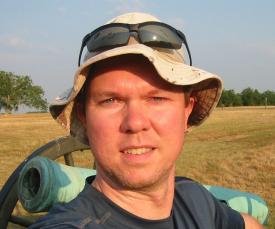 This course explores the American military experience from its origins in the colonial period to the present day. It is designed to view military history from a variety of angles, through multiple perspectives and formats, and to broaden your view of the American military establishment. In this course, we will examine traditional military topics, such as strategy and tactics, and combat operations, as well as exploring "new military history" topics, such as examining the interaction between war and society, civil-military relations, and the social history of soldiers. We will also explore how political, social, and cultural factors have influenced the nature of warfare and the military institution in American history.
There are a couple of extracurricular class activities required for this course, including a short field trip to Cowpens National Military Park (summer classes go to Richmond National Battlefields), and a legendary wargame here on campus, known as the Battle of Durham Park (click the link to see a video presentation of it).
Field trip to Malvern Hill battlefield, June 2019
Selected Publications
Books
An Environmental History of the Civil War (2020)
The Seven Days' Battles: The War Begins Anew, 1862 (2012)
Shifting Loyalties: The Union Occupation of Eastern North Carolina (2011)
The Southern Mind under Union Rule: The Diary of James Rumley, Beaufort, North Carolina, 1862-1865 (2009)
Letters from a North Carolina Unionist: John A. Hedrick to Benjamin S. Hedrick, 1862-1865 (2000)
Articles
"'In Search of All That Was Near and Dear to Me': Desertion as a Window into Community Divisions in Caldwell County during the Civil War," in Nash and Stewart, eds., Southern Communities (UGA Press, 2019)
"Nature and Human Nature: Environmental Influences on the Union's Failed Peninsula Campaign, 1862" Journal of the Civil War Era, 2018
"Reverberations of Battle" (Aftermath of 26th NC and 24th MI Regiments at Gettysburg), Civil War Monitor, 2017
"Deconstructing the History of the Battle of the McPherson's Ridge: Myths and Legends of the Twenty-sixth North Carolina on the First Days Fight at Gettysburg" Gettysburg Magazine, 2015
"Of Water Balloons and History: Using Wargames as Active Learning Tools to Teach the Historical Process," History Teacher, 2009.
"'I Am Not So Patriotic as I Was Once': The Effects of Military Occupation on the Occupying Union Soldiers during the Civil War" Civil War History, 2009.
"Bringing Light to our Land... When she was Dark as Night": Northerners, Freedpeople, and Education during Military Occupation in North Carolina, 1862-1865" American Nineteenth Century History, 2008.
"Removing the Mask of Nationality: Unionism, Racism and Federal Military Occupation in North Carolina, 1862-1865" Journal of Southern History, 2005.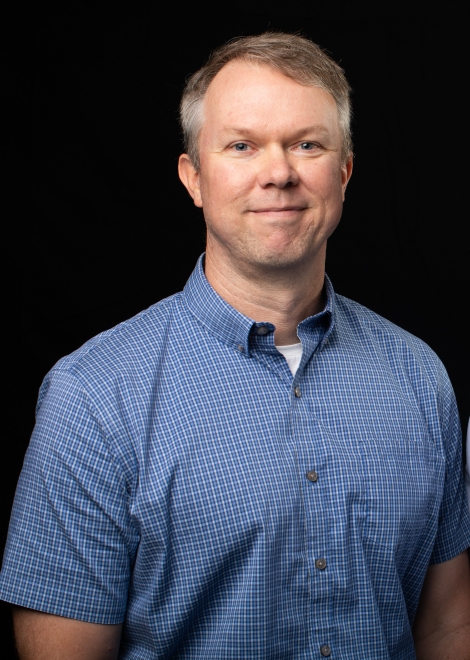 Title:

Professor
Department:

Department of History

Email address: Email me

Phone: (828) 262-6022

Fax: (828) 262-4976
Office address
Anne Belk Hall 234E