"I practice community-based public history, and, whenever possible, students work with these projects. The best public history projects are sustainable because they actually involve the public in true partnership. It is important to do work that communities value.
I love teaching because I get to help students make connections between classroom learning and their own lives."
Dr. Kristen Baldwin Deathridge earned her PhD in Public History from Middle Tennessee State University and her MA in Archaeology from the University of Reading. Within these disciplines, Dr. Deathridge focuses on Public History, Historic Preservation, and 20th Century American Cultural and Intellectual History.
Dr. Deathridge is particularly interested in questions about community formation, such as: "What are the purposes of monuments? How do meanings change when the population shifts? How do people connect to the places around them?"
Education
Ph.D. Middle Tennessee State University
Areas of Study
Public History, United States History
Selected Courses
HIS 1110 History and Culture
HIS 3575/HIS 5575 Introduction to Public History
HIS 3534 Introduction to Digital History
HIS 3824 American Urban History
HIS 5578 Architectural History
HIS 5586 Historic Preservation
HIS 5595 Digital History
Partners for Projects in Recent Appalachian State Courses
Belk Library Special Collections
the Digital Watauga Project
Junaluska Heritage Association
Lees-McRae College
Lincoln Heights (Rosenwald School) Recreation Corporation
Town of Boone Historical Commission
The National Park Service: Cape Lookout National Seashore
Selected Publications
"Heritage Spirits in Heritage Spaces," in Modern Moonshine: the Rise of White Whiskey in the 21st Century, Cameron D. Lippard and Bruce E. Stewart, eds., West Virginia University Press, 2019.
"Getting to the Heart of Preservation: the Place of Grassroots Efforts in the Contemporary Preservation Movement," in Radical Roots: Civic Engagement, Public History, and a Tradition of Social Justice Activism, Denise Meringolo, ed., Amherst College Press.
"From Methodist Church to Architectural Firm in Nashville, TN," in Tennessee Historical Quarterly, Fall 2018.
Co-Authored "The Public History Navigator: How to Choose and Thrive in a Graduate Public History Program" (available online).
Grants
National Park Service - National Register Nomination Update Portsmouth Village, Cape Lookout National Seashore, Carteret County, NC - with Anne Mitchell Whisnant (PI) and Lynn Harris, East Carolina University, 2017-2021
NEH Common Heritage - Preserving and Sharing the Story of Lincoln Heights Rosenwald School - with Pamela Mitchem and Dea Rice, Appalachian State University, 2017-2018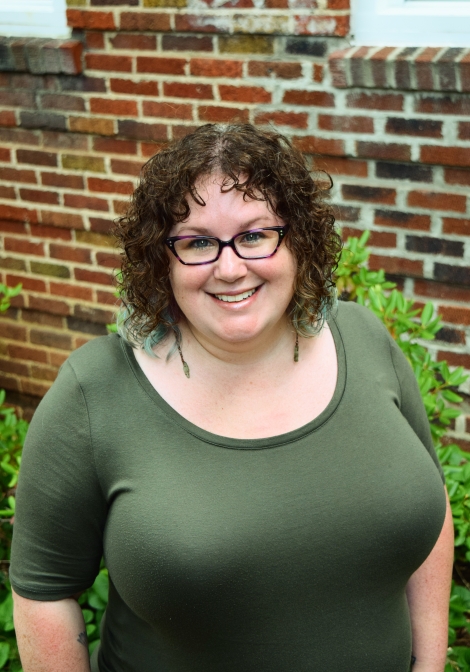 Title:

Associate Professor
Department:

Department of History

Email address: Email me

Phone: (828) 262-6004

Fax: (828) 262-4976
Office address
Anne Belk Hall 234M