"Although my current research focuses on soccer in Argentina, I enjoy investigating different forms of mass culture because they present a different dynamic when studying the past. During my research in Buenos Aires, soccer became an accessible way to discuss sensitive political matters, human rights issues, and shifting definitions of national, class and gender identity. When possible, I discuss with App State students the ways in which social studies educators can embed popular culture in their own teaching. As a digital historian, my interests lie in how new media and digital tools are re-shaping the teaching, learning and production of history."
Dr. Rwany Sibaja earned his Ph.D. from George Mason University, an M.A. in History from the University of North Carolina at Greensboro, and a B.A. in History (9-12 Social Studies Education) from Elon University as a NC Teaching Fellow. His research areas include modern Latin America, Mass Culture, Digital History, and the Scholarship of Teaching and Learning. Dr. Sibaja is currently working on a manuscript, tentatively entitled Civilization and Barbarism in Argentine Fútbol. On campus, he serves as faculty advisor for Destino, helps with App Unidos – a Hispanic-Latino faculty and staff organization – and the Digital Humanities working group.
Prior to joining App State, Dr. Sibaja served as a postdoctoral fellow at the University of Maryland Baltimore County, research assistant at the Roy Rosenzweig Center for History and New Media, and both as a K-12 Social Studies curriculum director and high school Spanish and history teacher in North Carolina. In the High Country, Dr. Sibaja and his family work with adult ESL students and the local Latino families through church and school initiatives. He enjoys participating in web design projects, over-the-hill soccer leagues, and comic book-movie trivia banter.
Education
Ph.D. George Mason University
Areas of Study
Latin American History, Mass Culture (Sports & Leisure), Digital Humanities, Scholarship of Teaching and Learning
Selected Courses
Sports & the Making of the Americas; Introduction to Secondary History Education; Teaching History in the Digital Age; Digital History
Selected Publications
"Anxiety in the Sports Pages: The 'Crises' Narratives of 1950s Argentine Fútbol," The International Journal of the History of Sport, DOI: 10.1080/09523367.2020.1754198
"Digital Approaches to Research and Pedagogy in Latin American Studies," co-written with Lily Balloffet, The Latin Americanist 62, no. 1 (March 2018), pp. 99-116.
"Omeka to ¡Animales!: Building a Digital Repository of Research on Argentine Soccer," Journal of Sport History 44, No. 2 (Summer 2017), pp. 209-224.
"Pibes, Cracks, and Caudillos: Argentina, the World Cup, and Identity Politics" - appeared in Soccer & Society (2014) and in Legacies of Great Men in World Soccer (Routledge, 2016).
More Information: rwanysibaja.com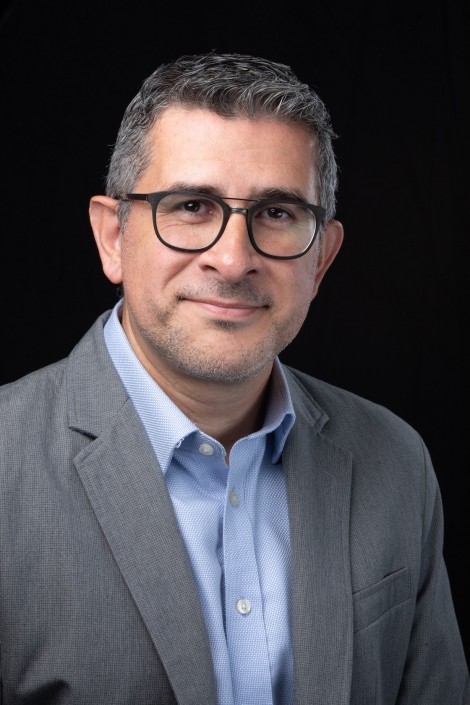 Title:

Associate Professor, History Education Program Director
Department:

Department of History

Email address: Email me

Phone: (828) 262-8476

Fax: (828) 262-4976
Office address
Anne Belk Hall 220