"My hope is that there will be no need for a separate study of women in history at some point because the people I teach will automatically look for women's participation in the past and wonder why they are not there if they are missing. I am also determined, especially in my Writing History course and upper level courses, to treat my students as professionals who share my enthusiasm for my research as I share in theirs."
Dr. Sheila Phipps completed her Ph.D. in History at the College of William & Mary in 1998. She primarily studies issues pertaining to women, gender, colonial and nineteenth-century America, and the Civil War. In addition to teaching, Dr. Phipps acted as the Undergraduate Advising Coordinator between 2011-2015.
Education
Ph.D. College of William and Mary
Areas of Study
United States History, Women's/Gender History, U.S. Colonial and Early Republican History
Selected Courses
HIS 3424 American Women & Law
HIS 3222 History of Colonial America
HIS 3510 Women and the Civil War (Junior Honors Seminar)
HIS 2800 Writing History: Good Wives, Wenches, and Witches
HIS 2800 Writing History: "Appreciate All the Little Curses": Cross-Gender Labor during the American Civil War
Selected Publications
Work-in-Progress
"'Appreciate All the Little Curses': Crossing the Boundaries of Gendered Labor."
A book-length study that compares and contrasts the efforts of both men and women during the Civil War to take on tasks normally assigned to the opposite sex.
Published Works
"Rose O'Neal Greenhow: 'Bearer of Dispatches to the Confederate Government,'" in Michele Gillespie and Sally McMillen, eds., North Carolina Women: Their Lives and Times, Vol. I. Athens: University of Georgia Press, 2014, 73-93.
Co-Editor (with Jonathan Wells, Temple University), Entering the Fray: Gender, Culture, and Politics in the New South, University of Missouri Press, 2010.
Editor, Migration and Settlement Section, Encyclopedia of Appalachia, University of Tennessee Press, 2006.
Genteel Rebel: The Life of Mary Greenhow Lee, Louisiana State University Press Fall/Winter, 2004.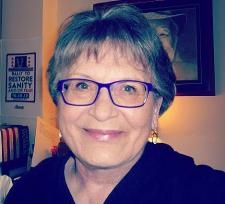 Title:

Associate Professor
Department:

Department of History

Email address: Email me

Phone: (828) 262-6005

Fax: (828) 262-4976
Office address
Anne Belk Hall 214E