Education
Ph.D. College of William and Mary
Areas of Study
Environmental History of North America, with emphasis on the South and Southern Appalachia; History of America's National and State Parks; Ethnohistory of Early America
Selected Courses
History 3531/4100/5206 Environmental History of North America
History 5002/3530 National Parks and American History
History 3222 Colonial and Revolutionary America
Recent Publications and Awards
"Mount Mitchell and the Black Mountains: An Environmental History of the Highest Peaks in Eastern America" (Chapel Hill: University of North Carolina Press, 2003)
Mount Mitchell and the Black Mountains has won the following awards:
"A New Face on the Countryside: Indians, Colonists and Slaves in South Atlantic Forests, 1500-1800" (Cambridge University Press,
1990).
"A Useful Arcadia: European Colonists as a Biotic Factor in Chesapeake Forests," in Philip D. Curtin, Grace Brush, and George Fischer, eds., The Chesapeake: The History of a Watershed (The Johns Hopkins University Press, 2001).
"Big Tom Wilson," Wildlife in North Carolina, November, 1997.
"New Faces in an Old World," in Peter Nabakov, ed., Through Indian Eyes: The Untold Story of Native American People (New York: Reader's Digest General Books, 1996).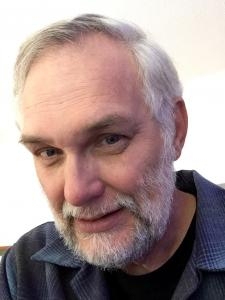 Title:

Professor
Department:

Department of History

Email address: Email me

Phone: (828) 262-6024

Fax: (828) 262-4976
Office address
Anne Belk Hall 249M