Carmen Scism ('11) studied history/social studies under the older version of the North Carolina Teaching Fellows scholarship. "That (scholarship program) was definitely more than worth it. It was a wonderful experience," says Scism. The scholarship meant much more than the money to Scism. She praised her campus-based scholarship director, Jan Stanley, who advised her and other fellows and arranged for additional instruction to prepare them for the classroom.
Despite the General Assembly's decision to phase out the Teaching Fellows program, Appalachian continued the program's tradition in the form of Appalachian Community of Education Scholars. Stanley is its director and excited to see a possible re-vival of the Teaching Fellows, albeit, in a more stripped-down version.
The scholarship made Scism more marketable: Though her major was history – she's most interested in America's Colonial period – she also took courses in economics and political science, subjects that enhanced her understanding of history and fell under the umbrella of social studies courses she would teach at Kings Mountain High School, before attending Clemson University to pursue her MBA between 2017 and 2018. Scism is currently a human resources intern with the Spartanburg (SC)-based Milliken & Company
Scism plugs Appalachian professors who were "extremely knowledgeable" and "always willing to go the extra mile" when it came to helping students with their work.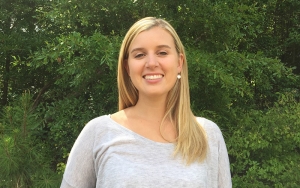 Tags: