Jordan Butner ('21) is a graduate of Roxboro Community School - a college-prep public charter school in Roxboro, North Carolina. At RCS, Jordan served as the head of the Astronomy group; however, his favorite subject has always been world history. In particular, he enjoys studying ancient Greek and Roman history, but also World War II and Russian history. Jordan completed his student teaching at Cummings HS in Burlington, NC. After graduating from App State, he plans on teaching high school and pursuing a Master's degree in history.
"I've always felt that history as a subject is key to understanding the world around us," Jordan writes. "Everything has a past to be studied, and a study of history can help us better comprehend our society." He credits the skills learned in the discipline of history (i.e. sourcing, considering multiple perspectives, analysis, writing) as key to becoming a more informed citizen. In his view, history educators can adeptly teach these skills to help prepare high school students to shape our future.
Why did you choose App State?
Jordan Butner: I chose App State for a few different reasons, one of which was its acclaimed education program. I knew I wanted to teach history, and I knew App had a reputation for pumping out some of the best teachers in the country, so that put it near the top of the list. Another deciding factor was the area in and around Boone: my family has gone on vacation in nearby Zionville and Mountain City since I was a kid, so I knew the region and loved it.
Outside of the classroom, what's been one highlight during your time in Boone?
JB: One of the biggest highlights during my time in Boone has been a trip to Blowing Rock, located just 10 or 15 minutes outside of Boone. Between the Blowing Rock Art and History Museum and a visit to the Blowing Rock State Park, this wonderful town is a beautiful landmark just a short drive away from campus.
What advice would you give high school students who are thinking about App State, or majoring in secondary history/social studies education?
JB: The faculty and community here are absolutely unmatched. All the faculty in the department have students' best interests at heart at all times. I can always go to a professor or advisor to ask a question about lesson plans, chat about my next move after college, or just brainstorm a project or idea. The students here are all so passionate about the degree we're pursuing. I have a friend in every class I can work on projects with, have critical discussions with, or just have a buddy to talk about education things my non-ed major friends would ever understand. Yeah, the classes here are super informative and will make me an incredible teacher, but the community here is what I'll always love and remember.
What is your favorite history-based film?
JB: It may be a stretch, but my favorite history-based "film" is Hamilton. I've never been one for plays, let alone musicals, but the soundtrack of Hamilton caught my attention as something different and fresh from what I'd seen before. When the entire musical was released, I could hardly keep from watching it again and again, even if there were certain historical inaccuracies.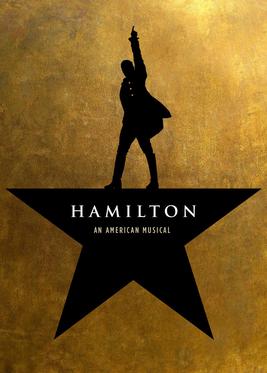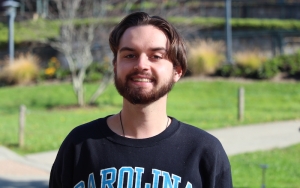 Tags: