Kenley Little ('18) was selected as the App State Student Teacher of the Year for 2018-2019. A native of Lincolnton, North Carolina, Kenley graduated in December of 2018 and immediately began work as a long-term substitute teacher in the Winston-Salem/Forsyth County School system. Her success and ability to engage students ultimately led to a full-time position beginning in Fall 2019. Describing her passion for teaching, Kenley recalls that she wanted to be a teacher from a very early age. "I grew to love history in high school, so becoming a social studies teacher was a natural option."
In addition to her campus award (recognized at the RCOE 2019 Spring Commencement Reception), the App State History Dept. also selected her to compete for the 2018 NC Council for Social Studies Student Teacher of the Year award.
"During her time at Appalachian, Kenley Little excelled in the classroom, both as a history/social studies education major and as a student teacher," according to Dr. Sibaja. "She always demonstrated a willingness to listen, engage with peers and help others succeed. Kenley combines her pursuit of teaching excellence with genuine care for her students ... All of these traits were apparent to us in the history department, particularly during her time as a student teacher in Lincoln County."
Kenley currently teaches at West Forsyth High School (Clemmons, NC)
---
Why did you choose App State?
Kenley Little: I chose App State because I knew it had the best quality education for an aspiring teacher. Educators that choose App State have the best chance of being culturally inclusive, innovative in the classroom, and passionate about passing on knowledge to young students. You'll get the absolute best education from professors and colleagues who truly care about your future as a teacher.
How did the History Education Program prepared you for a career in history/social studies education?
KL: The History Education Program at App State gives teachers a well-rounded education in the areas of historical development and analysis, and encourages one to make continuous contributions to the field. History has an impact on culture, philosophy, education, and so much more, and teachers leave knowing that they are going to make an impact on the world. We're consistently told that our jobs are important, and that we're shaping the generations to come. I left App State with a fiery passion to teach and to change the lives in my students in a positive and impactful way, and I'll always continue to find ways to be innovative in the classroom.
What advice you you wish you received before starting your career as a social studies teacher?
Name: The advice I wish I would have received is that teaching History is a HUGE challenge, and that's okay. Students are going to find Mesopotamia and Imperialism extremely boring, so it's up to you to find exciting and fun ways to help them learn. Your lesson plans can never cease to be innovative, fast-paced, and relevant, but the results are worth every ounce of hard work. Don't give up! You'll refine your techniques and activities in such a way that students love your class, as long as you continue to challenge yourself as well.
I left App State with a fiery passion to teach and to change the lives in my students in a positive and impactful way, and I'll always continue to find ways to be innovative in the classroom..
What is the best part of teaching history/social studies?
Name: The best part of teaching Social Studies is the connections that students make when you have planned a really innovative lesson. It's awesome when students can apply the past to the present in such a way that allows you to know that you understand. History is not everyone's favorite subject, but you get to show students how important it is, and how they have crucial roles in shaping the world. And that's what makes our jobs feel like careers rather than work. You'll never work a day in your life when you make relationships with students who are curious, intelligent, and who learn to love History as much as you do.
What do you see as a major issue impacting education in NC today?
Name: A major issue impacting education in NC today is the moving away of its significance by those who think there are other things in which we should put our focus. Once we lose faith in our teachers, we lose faith in such an important part of our society. There needs to be a consensus that education is of dire importance and that we should be doing everything we can to provide for our students who just want to learn and succeed.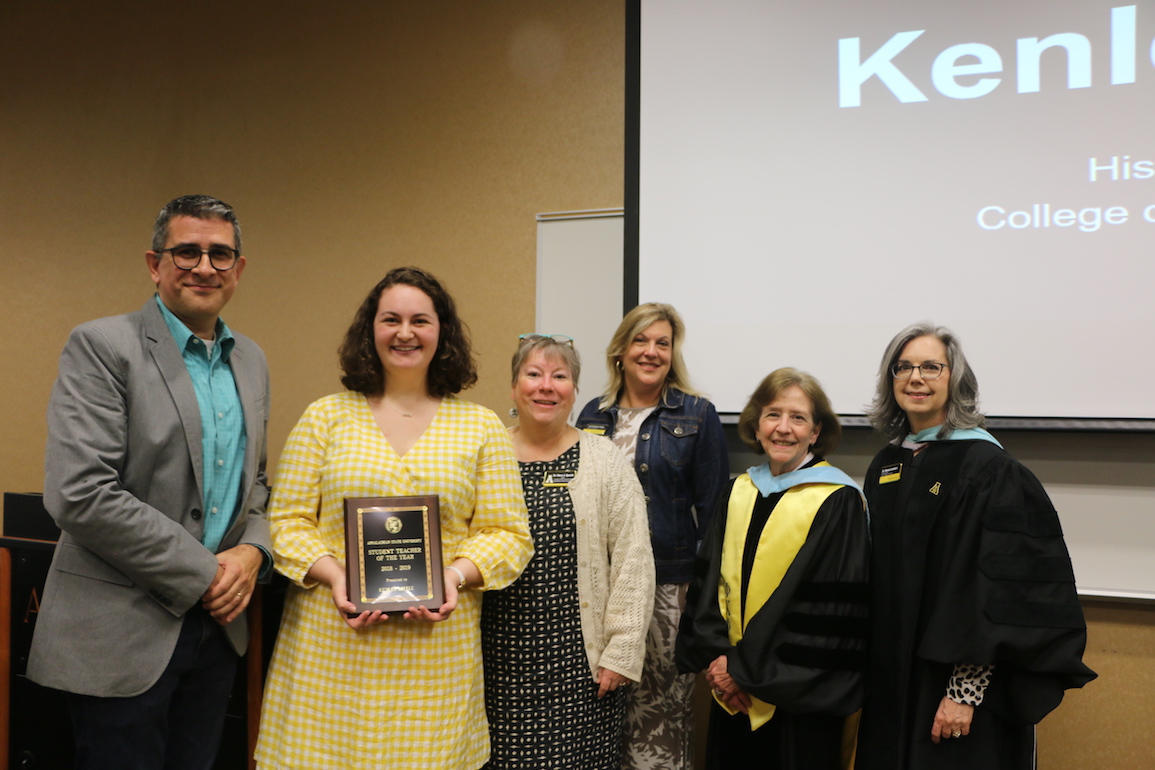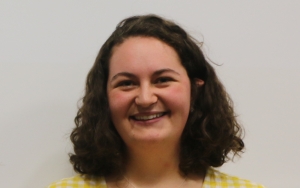 Tags: