Macy Watts is a graduate of Pamlico County High School in Bayboro (near New Bern, NC). She is currently studying Secondary History/Social Studies Education with a minor in Political Science. During the fall semester Macy serves as a site coordinator in Avery County Schools for the ASU Reich College of Education. Over the summer months, she works for Camp Don Lee in Arapahoe, NC, as well as at Heartworks - a 21st Century Learning Program for at-risk youth in Bayboro. She is also an active participant in the HEP-sponsored CLIO TALKS series and helped co-present a poster session with Dr. Sibaja and History MA student Abby Williams at the 2018 Tech 4 Teach Fair, focusing on their experiences in an Active Learning Classroom (ALC).
In her free time, Macy enjoys reading, cooking, going to the theatre, sailing, and spending time with her family and friends.
---
Why did you decide to become a History/Social Studies Education major?
Macy Watts: I've always been a big history buff (working at Tryon Palace, reading biographies for fun, etc..), and I've always had an interest in working with youth. I also had some of the best history/social studies teachers ever when I was in middle and high school, and they inspired me to go into education. So, when you put those things together it sent me in the direction of becoming a major in History/Social Studies Education and it was the best decision I made!
How have the History Dept. and the History Education Program prepared you for a career in history/social studies education?
MW: The faculty and staff in the department are so helpful and lead by example in how to be a professional educator in the field. The History Dept. and the History/Social Studies Education curriculum really prepares you for the field, with courses like "Teaching History with New Media (Digital Tools)", "Introduction to Secondary History Education," and RCOE's "Teaching High School Social Studies." There are also many options of History courses you get to take within the department.
---

---
Why does history, and social studies, matter?
MW: History/Social Studies is so important because we learn about ourselves as a people and how the world we live in works. I think as people we need to know the basics of our history and government in order to grow, and to be as educated as possible. History and social studies also teaches people to critically think, make connections, and know the value of compassion and community. This is why history and social studies matter
What would you tell a high school student considering App State and/or majoring in History/Social Studies Education?
MW: Just do it! I know that sounds so simple, but coming to App State and being a History/Social Studies Education major has been one of the best decisions I have ever made. It will be challenging and tough sometimes, but the end result and all the good times you'll have are worth it! I promise!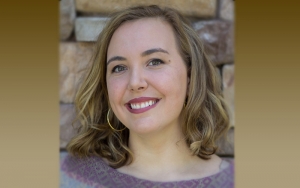 Tags: