Living in Boone
Boone, North Carolina
Boone is the county seat of Watauga County in Western North Carolina. Appalachian State University is at the heart of this town situated in the beautiful Appalachian Mountains. The spring and summer are warm and pleasant, fall brings vibrant colors to the mountains, and the winter season provides enough snow for winter sports!
Town of Boone

Panoramic view of downtown Boone, on King Street.

---
Finding History in Boone
Aside from the beautiful scenery of the Blue Ridge Mountains and the numerous university sponsored events, students at ASU have a wealth of opportunities to appreciate history. Whether your interest is in working with museums or on historic preservation projects, Boone and the surrounding area have many prospects for interested students.
Nearby historic sites and areas can be found through the following links:

Image: Town of Boone Post Office.
Sprawling across over 3,600 acres of land is the estate of Gilded Age industrialist Moses H. Cone. As a nature lover and philanthropist, Cone built a magnificent estate as a country retreat. Now property of the Blue Ridge Parkway, and located on Milepost 294, the manor and its preservation have been the focus of numerous research projects for students at Appalachian State.
The Blue Ridge Parkway is approximately 500 miles of scenic roadway, offering campsites, recreational opportunities, hiking, and natural landscapes. Several sites on the Parkway near Boone provide opportunities for students to take an active role in history projects.
The iconic Grandfather Mountain is home to various hiking trails, an audio tour for visitors traveling by car, local wildlife, a museum, and a mile high swinging bridge. Nearby, visitors can enjoy skiing at Sugar and Beech Mountains and visit the towns of Linville, Banner Elk, and Beech Mountain. The area is also home to the annual Highland Games in July.
View from Grandfather Mountain.
---
Relaxing in Boone
Major Attractions
Outdoor adventure is one of the largest attractions in the area. There are numerous hiking trails, whitewater rafting areas, and fishing spots throughout the mountains surrounding the town. Boone even has its own golf course, Boone Golf Club, if that is more your speed. Winter sports are also very common in this area of the mountains. There are five large resorts just a short drive from Boone with facilities for skiing, snowboarding, sledding, and ice skating. More information can be found at Boone Convention and Visitors Bureau and Explore Boone.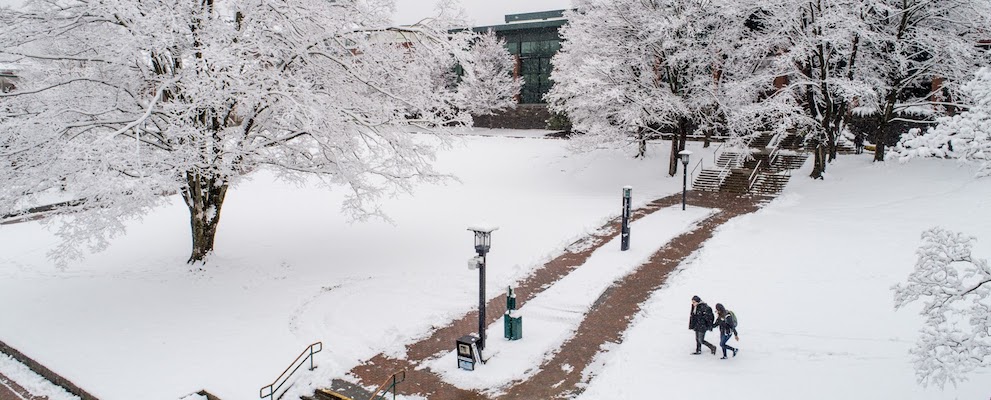 ---
Dining
Boone is home to a variety of restaurants, bakeries, coffee shops, and bars. They feature everything from Italian food to Thai food, barbeque to pizza. What are you in the mood for?
In downtown Boone and within a short walk of the University you can find Café Portofino, Vidalia, The Local, The Red Onion Café, Capone's Pizza, The Daniel Boone Inn, Black Cat Burrito, Boone Bagelry, Our Daily Bread, Murphy's, Proper, Macado's, Boone Saloon, Jimmy John's, Stick Boy Bread Co., Mellow Mushroom, and Hob Nob Cafe.
Other favorites within driving distance are Los Arcoiris Mexican Restaurant, Makoto's Japanese Steakhouse and Sushi Bar, Panera Bread, Appalachian Mountain Brewery, Hokkaido, and various chain restaurants. Restaurant lists and menus to various locations in Boone can be found at:
---
Shopping
Like most small towns, Boone is home to a variety of shops, both chain and local. Downtown Boone is a unique collection of specialty shops, including antique stores, clothing shops, and arts and crafts stores. Some of the stores located in downtown Boone are listed below:
*Pictured Right: Shops and restaurants along King Street in downtown Boone, NC.
---
Cultural Events
Art and music are prominent features of Boone cultural life. Whether sponsored by the University or the town, these events provide students with an outlet for entertainment as well as the ability to experience big city culture in a small town setting.