History Club
Faculty Sponsors: Dr. Mary Valante
It shall be the purpose of the Appalachian State University History Club, as a general interest club, to stimulate interest in history, promote a closer association of students and faculty, and to provide a common meeting ground for all those interested in history.
Meetings
Fall 2023: Thursdays at 5pm in Anne Belk Hall room 233.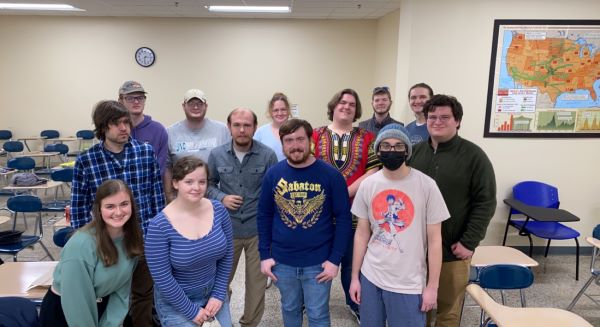 Past Activities Have Included:
Annual used book sale
Talent Shows
Meet the Professors
Movie and pizza night
Career talks by faculty members
Winner of the "Banner for Bonds" Contest sponsored by the Student Government Association and the Chancellor
Hosted the Student Curriculum Forum (invited all history majors to fill out anonymous surveys and to discuss the present History Department curriculum)
Trips to Atlanta and Williamsburg.

History Club having fun at the Renaissance Festival