Honors Program
The Department of History offers honors courses on all undergraduate levels which are open to students who have distinguished themselves. Honors courses carry full credit toward the major or, for non-majors, full elective credit.
For more information look at the History Honors page under the Student tab.
Joey Santos ('16) defending his Honors Thesis on John Dewey's philosophy of history.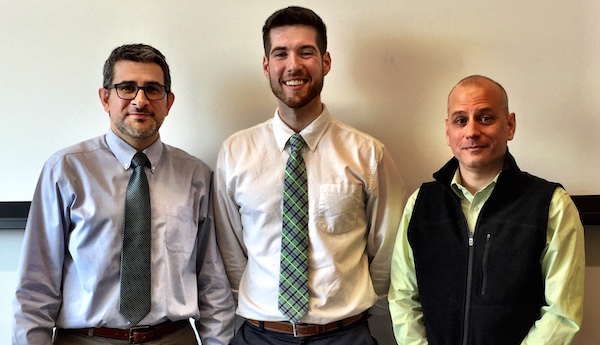 Santos with members of his Honors Thesis committee: Dr. Rwany Sibaja (History), Dr. Peter Nelson (Leadership and Educational Studies), and Dr. Michael Behrent (History - not pictured)